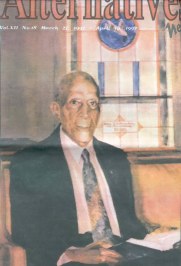 My Great Uncle at 102 years of age.

My great uncle was a part of the Horry County Oral History Project in 1990, and relayed more details about his grandfather, who was born in 1824, when James Monroe was President of the U.S.

Part of my family history is depicted in the book, "Down By the Riverside."

My great grandmother, my great uncle's mother, was Cherokee Indian. She died at 104 years of age.

_____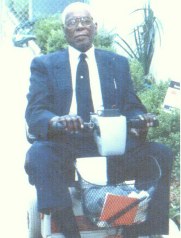 A longtime family friend in Florida, James S.

Picture taken on his birthday by his daughter, Flo, October 3, 2003 at 103 years of age. James was born in 1900.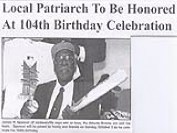 James S. in October 2004 at 104 years.

James is now 105 years old. See picture below with son and other family member.